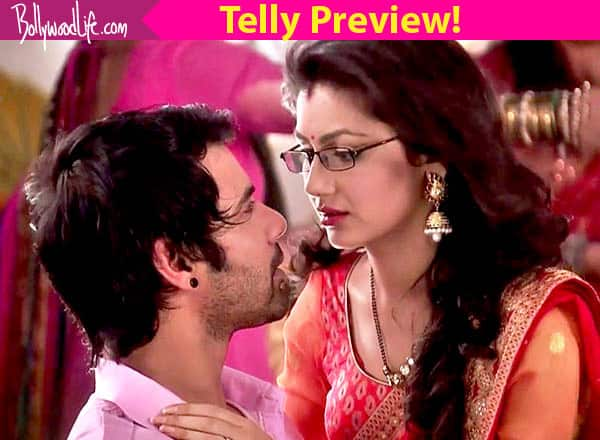 Abhi aka Shabbir Ahluwalia and Pragya (Sriti Jha) have been separated by fate as the theme of the movie implies, after the Abhi lost his memory. Now we've seen how miserable Pragya has been ever since she has gone back to her mother's home as Abhi doesn't recollect his marriage.
However, if buzz is to be believed then this might just be a new twist on the show.
We last saw how elated Pragya was to experience small moments with her husband.
Abhi's Fuggi was thrilled that she got the rockstar to draw a heart in her hand.
And seems like Pragya's plan to bag a job at Abhi's recording studio is working in her favour.
Pragya gets declared as Abhi's biggest fan as she picks his favourite bracelet not once but twice from a bowl that contains the rockstars' belongings.
Post which Abhi has a huge showdown with the music agency owner.
or you can aswell use the comment box to air your opinions!!